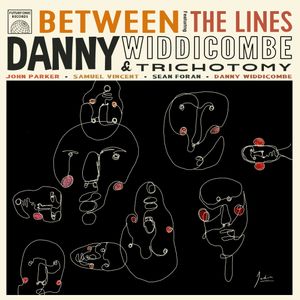 We're pretty excited to have this new album in collaboration with Danny coming out soon....
You may have heard some murmurings about our new collaboration with Danny Widdicombe. Well, yes, your jazz-folk-country dreams have come true and we've decided to smash those genres together into one stew of musical inventiveness. 
Danny has written some wonderful music that we've all worked on together in our Brisbane studio, and you'll be able to hear the recording - and live shows if you're in QLD - very soon. 
Here's the plan.. 
June 11 -The single "I'm Not Around"is released on all your usual streaming platforms... follow us on Spotify (or whatever you like) and have it delivered to you magically! 
FOLLOW on Spotify HERE and Bandcamp HERE 
BUT.. more excitingly you can pre-order the album through our POZIBLE campaign. We've hit the target, so it's all happening, but you'll be the very first to receive the album on LP, CD, and Digital Download. It won't be available on streaming services for a while... that's right.. physical is FIRST! 
Jump on the campaign HERE (oh, there's some pretty sweet other incentives apart from the album in there as well....) 
And then... LAUNCH SHOWS >>>> 
We're thrilled to be at the QLD Music Festivalthroughout JULY with shows in Brisbane, Currumbin and Eumundi 
Dates are on the website..
Plus... there are some special guests at some of these gigs, to be revealed soon ;0